Kellyhide Previous Dogs
Previous Kellyhide Dogs
When we bring home a new little puppy, it is difficult to fathom the grief that awaits one day in the future. On that day we are faced with the great responsibility of relieving an aged and sick dog of a life which has been precious to us. This is a terribly painful decision which we cannot run away from.
Only time will heal the sense of loss. Only time will let this void be filled with wonderful memories of the years you have shared. It is the price we have to pay for loving. The cherished moments will always remain. This page is dedicated to those special memories of our past dogs.
---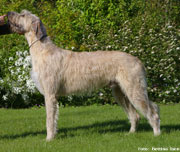 DKCH Kellyhide's Bottom Line
Dog, born 14 October 2005.
See details, photos, and pedigree.
---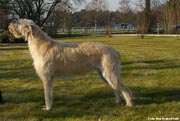 Bang-P's Buffy
Bitch, born 25 Jan 2000.